As a foreigner, I'd like to share my experiences with Trendyol Turkey, providing insights into some potential challenges you might face while shopping on their platform and offering practical solutions for them.
Trendyol stands as one of the towering giants in the Turkish online retail sector, inviting millions of products and shoppers every day. It's undeniably positioned as one of the best online shopping platforms in Turkey.
My Experince in Shopping From Trendyol Turkey
Over 7 years I have spent in Turkey, I have bought from the Turkish Trendyol around 150 products, ranging from clothes (The best thing that Trendyol sells) to snacks,electronics, home applicances and more!
I have also ordered things from trendyol to soem of my realtives and family memebers in Egypt.
I made all my purchases from Trendyol.com (Turkish Trendyol) I haven't personally tried shopping from Trendyol in other countries.
Here is how i bought from Trendyol over all these years:
Click here to go to the website.
Browse and Choose the product you want.
Click on the shopping cart on the top right witht he word (Sepetim) to head to the payment screen.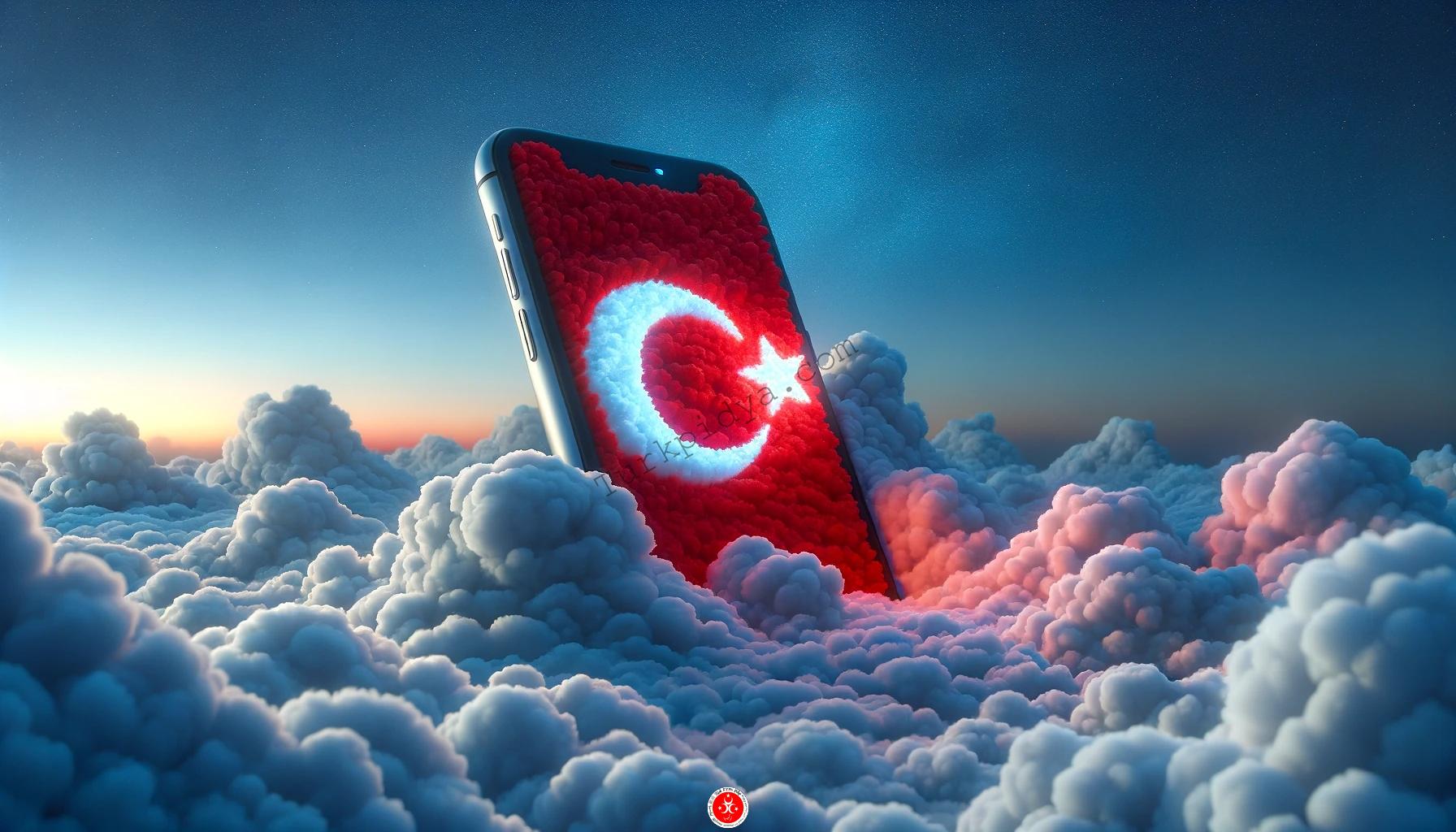 Problems I Faced When Buying From Trendyol Turkey And How I Solved Them
Shopping on Trendyol Turkey as a foreigner initially presented a few challenges for me, but I managed to overcome them all. Here's how:
Language
Problem
Navigating Trendyol Turkey can be challenging as it operates entirely in Turkish, without translations in English, Russian, Bulgarian or Arabic. Before I learned Turkish, it was indeed difficult.
Interestingly, Trendyol does have versions in other countries that operate in other languages.
How I solved It?
When Trendyol Turkey's full-on Turkish language got challenging, my solution was simple: using the page translation feature in browsers like Chrome, Edge, or Safari. The translated pages offered a satisfactory shopping experience.
This technique became my key to access Trendyol Turkey in English. No more language problems!
Shipping
Problem
A significant challenge I faced shopping on Trendyol Turkey was their domestic shipping policy. Quite simply, without a Turkish address, placing orders was impossible. This was definitely a big problem for a foreign shopper.
How I solved It?
To overcome the shipping issue on Trendyol Turkey, I found a convenient solution: using Turkish proxy address services. Although it cost me a little extra, it provided me with a Turkish address to get all my orders delivered. They even handled repackaging and shipping for me, making the shopping experience much more seamless.
Returning Trendyol Turkey Products
Returning items on Trendyol Turkey is a very easy for me. The simple steps I followed are:
Create a Return Request: Initiated a return request on the Trendyol Turkey app.
Get a Return Code: I received a code for the return.
Visit the Cargo Company: I took the return code to the cargo company.
Return the Product: I handed over the product and packaged it there at the cargo company.
Receive Refund: I got my refund back in just 2 weeks.
Overall, the return process was effective and straightforward.
What Are The Best Things to Buy From Trendyol?
As someone who frequently uses various online shopping platforms in Turkey, I can affirm that each excels in its unique way. When it comes to Trendyol, its strength lies absolutely in its clothing collection.
Trendyol boasts the most extensive collection of clothing compared to any other Turkish Shopping website I've used. The quality is genuinely impressive across the board, and the diversity is fantastic. From budget-friendly buys to more expensive designer clothes – they have it all. Shopping for clothes on Trendyol has been a terrific experience for me.
Download Trendyol Turkey Mobile application
Make your shopping experience smoother using the Trendyol Turkey app. It's user-friendly and readily available for both Android and IOS. A simple download and you're set for on-the-go shopping! Download it from these links: for Android, and for IOS. Enjoy your shopping!
Trendyol Coupons
Trendyol coupons have played a significant role in enhancing my shopping experience. Usually, these coupons automatically apply to your account under Hesabim/IndirimKuponlari.
To use these coupons, you generally need to spend a minimum of 300 Turkish Liras. Once you do so, the discount application occurs when you place the item in your basket, before making the payment.
Access your Trendyol coupons by simply clicking here. Enjoy the savings and happy shopping!
Trendyol Food & Market
As a food enthusiast, I rely heavily on Trendyol Yemek for most of my restaurant meals and Trendyol Market for a good share of my groceries.
The benefits I enjoy are plentiful:
Great Prices & Discounts: They consistently offer great prices complemented by enticing discounts.
Extensive Variety: Their collection of restaurants and markets is the largest in most Turkish cities. Even while traveling, I've found Trendyol Yemek to have the widest variety of eateries.
Fast Delivery: Another bonus point goes to the promptness of their deliveries, thanks to Trendyol's dedicated fleet of couriers. They order directly from the restaurant, resulting in a much faster delivery compared to the restaurant's delivery methods.
All these factors contribute to Trendyol Yemek being my top choice for food and grocery delivery.
My experiences with Trendyol Customer Service have been exceptionally positive. Every time I've run into issues, they've promptly managed to resolve them. In fact, they often go an extra mile by offering discount coupons if any problem arises due to a supplier, restaurant, or other party's error, demonstrating how much they value customer satisfaction.
Reaching out to Trendyol Customer Service is made easy through several means:
Phone Support: For immediate assistance, contact the customer service hotline at 0212 331 0 200.
Email Support: For less urgent queries, email their support at [email protected]. Expect a response within 1-2 business days.
Website and App Support: The Trendyol website and app offer self-help options, FAQ articles, and a live chat feature.
Social Media Support: Trendyol is active on social media platforms like Facebook, Instagram, and Twitter via @TrendyolDestek. Here, you can lodge complaints, although responses might be slower compared to phone and chat support.
Opening a store on Trendyol website
In case you want to open a store on the Trendyol website and start selling your products, you can follow the following steps:
You must have a Turkishcompany to be able to open a store on Trendyol
You can apply to open a store in Trendyol by clicking here. After entering the required information on this page, it will be evaluated. When there is a positive result, you will be notified of the status of your store through the communication channels that you share in the order form.
The following information is the information you need to open a store on the Trendyol website:
Company trade name
Company type
Tax identification number
Commercial registration number
Sale Category
Name and surname
E-mail
Mobile phone number

After approval of the application, additional documents such as certificate of activity, tax plate, signature leaflet, and commercial registration plate are also required.
Besides Trendyol, there are many famous Turkish sites that you can buy products from, most notably the Amazon site.
Hepsiburda is also one of the most important Turkish websites for online shopping, also N11 is very good shopping website that has good discounts.
Turkey is one of the largest markets for producing clothes around the world, as it is characterized by the production of high quality clothes.
Turkey contains many famous and reliable clothing brands, the most important of which are LC Waikiki, Defacto and Koton.
There are a lot of clothes suppliers that offers elegant and stylish clothes at a wholesale price.
You can find in our report a lot of different website that you can shop and buy wholesale clothing from turkey online.