Turkey is home to several top-notch manufacturers renowned for their innovative designs, diverse materials, and excellent craftsmanship, making it a go-to destination for those seeking the best in outdoor furniture. Whether you're looking to furnish a hotel, cafe, or your backyard, Turkish outdoor furniture manufacturers offer a plethora of options to suit varying needs and preferences.
In this guide, we're diving straight into the details of some of the leading outdoor furniture manufacturers in Turkey, such as Rainbow Outdoor, Kafkas Garden, Homeland Outdoor, Gazebo Concept, and Varattan. We will explore their specializations, locations, and what sets them apart in the market.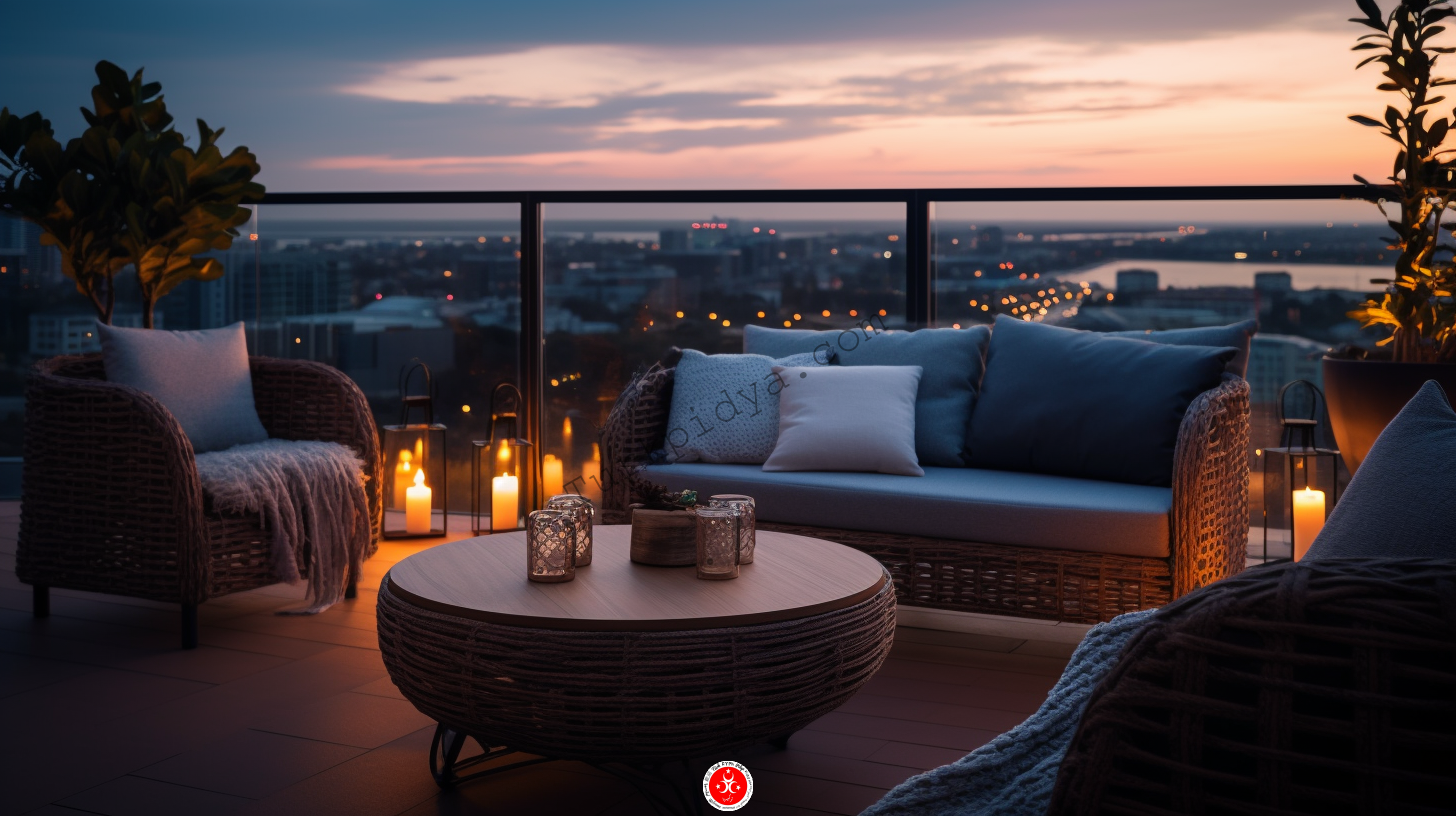 Things to Consider When Buying Outdoor Furniture
When purchasing outdoor (garden) furniture, there are several considerations to keep in mind to ensure you make a good investment. Here are some factors to consider:
Material Quality: Choose materials that are durable and can withstand various weather conditions, such as teak, wrought iron, or aluminum.
Weather Resistance: Select furniture that is resistant to different weather elements, such as rain, sun, and wind.
Comfort: Test the comfort level of the furniture. Consider adding cushions or pillows for extra comfort.
Size & Scale: Measure your space and consider the size and scale of the furniture. Ensure it fits well in your garden and is proportionate to the surrounding elements.
Storage: Think about where you will store your furniture during off-seasons. Some furniture can be folded or disassembled for easier storage.
Maintenance: Consider the maintenance level of the furniture. Some materials require more care and upkeep than others.
Style & Design: Choose a style and design that complements your outdoor space and personal preferences.
Budget: Determine your budget and try to find furniture that offers the best value for your money.
Warranty & Return Policy: Check the warranty and return policy of the furniture. This can be crucial if the product does not meet your expectations or has defects.
Eco-Friendliness: If possible, opt for eco-friendly options made from sustainable materials.
Additional Features: Look for additional features such as UV resistance, rust-proofing, and whether the furniture is adjustable or stackable.
Assembly: Consider whether the furniture requires assembly and how easy it is to put together.
Reviews & Ratings: Read online reviews and check ratings to gain insight into the quality and durability of the furniture.
Delivery & Installation: Check the delivery options and whether installation services are provided, especially for larger items.
Turkish Outdoor Furniture Manufacturers
Rainbow Outdoor
Nestled in the heart of Kayseri, Turkey, Rainbow Outdoor, a brainchild of Yucel Group, stands as a testament to Turkish ingenuity in outdoor furniture. With a legacy dating back to 1985, Yucel Group has evolved, reinventing itself from an office furniture manufacturer to a maestro in crafting Plastic Garden Furniture.
The inception of the Rainbow brand marked a pivotal chapter in the group's journey, representing a fusion of high-quality materials and diverse designs. The brand, characterized by its versatile collection ranging from injection rattan to aluminum, aims to be your go-to partner for Hotel, Café, or Restaurant projects, reflecting a commitment to quality and partnership.
Location: Kayseri, Turkey
Specialization: Injection Rattan, Steel, and Aluminum items
Website: Rainbow Outdoor
Kafkas Garden
Kafkas Garden is a Turkish company that specializes in the manufacture and distribution of garden furniture. Since its inception in 1998, the company has specialized in woodworking, manufacturing, and turnkey construction of wooden houses, garden furniture, and other outdoor structures such as gazebos and verandas.
Kafkas Garden is well-known for its fine craftsmanship and long-lasting products. They have a large selection of garden furniture made of Iroko wood and aluminum, both of which are known for their strength and longevity. Kafkas Garden has factory stores in several cities, including Sapanca and Sakarya.
Location: Sakarya, Turkey
Specialization: Iroko Wood and Aluminum Profiles
Website: Kafkas Garden
Homeland Outdoor
Hailing from the bustling city of Istanbul, Homeland Outdoor has been a beacon of innovation and comfort since 2007. The company's diverse portfolio, featuring Garden, Balcony, and Outdoor furniture, is a testament to their mastery in working with synthetic Rattan, Wood, and Aluminum materials, reflecting a blend of tradition and modernity.
Location: Istanbul, Turkey
Specialization: Synthetic Rattan, Wood, and Aluminum
Website: Homeland Outdoor
Gazebo Concept
Gazebo Concept is a Turkish manufacturer of garden and balcony furniture. The company, which specializes in Garden, Balcony, and Outdoor furniture, crafts pieces that are not only functional but also works of art, utilizing synthetic Rattan, Wood, and Aluminum to bring visions to life.
Gazebo Concept is dedicated to providing high-quality furniture that will allow you to create lasting memories in your garden. They have stores in Gaziemir, zmir, and eşme where you can browse their extensive product line.
Location: Istanbul, Turkey
Specialization: Synthetic Rattan, Wood, and Aluminum
Website: Gazebo Concept
Vavrattan
Vavrattan, based in Manisa, is a haven for rattan furniture enthusiasts. With a sprawling 70,000 sqm factory and warehouse, the company is a powerhouse in manufacturing metal and rattan outdoor furniture, showcasing the timeless appeal of rattan blended with robust metal frameworks.
Location: Manisa, Turkey
Specialization: Metal and Rattan Outdoor Furniture
Gardenative
Gardenative is a Turkish manufacturer of outdoor and garden furniture. Gardenative has a large selection of outdoor and garden furniture, including garden chairs, dining sets, swings, tables and stands, and sunbeds. The company focuses on providing the best outdoor furniture solutions.
Location: Istanbul, Turkey
TL;DR
Rainbow Outdoor: A versatile collection from Yucel Group, specializing in Injection Rattan, Steel, and Aluminum items.
Kafkas Garden: Renowned for its furniture crafted from Iroko wood and Aluminum, blending tradition with innovation.
Homeland Outdoor & Gazebo Concept: Istanbul-based manufacturers specializing in synthetic Rattan, Wood, and Aluminum outdoor furniture.
Varattan: A rattan furniture haven based in Manisa, showcasing a blend of rattan and metal outdoor furniture.
Each of these brands reflects the rich cultural nuances, tradition, and innovation that make Turkish outdoor furniture a sought-after choice for those looking to infuse a touch of Turkey's vibrant spirit into their spaces.