Discover the enchantment of Turkish marble! Explore our exclusive list of top 10 Turkish marble manufacturers and exporters. Elevate your spaces with exquisite marble blocks and slabs from Turkey. Unleash the epitome of luxury! Click now to indulge your senses! ✨
If you are searching for reputable Marble suppliers from Turkey, this list will be highly beneficial.
Why Turkish Marbles
Durable and long-lasting
Easy to maintain and clean
Wide variety of colors and designs
Turkish Marble Prices
The prices range from USD$ 25 /M2 to USD$ 80 /M2 for different kinds of Turkish marbles. Here is a table showing some examples of Turkish marble prices in dollars:
| Marble Name | Color | Surface Finish | Price (USD$ /M2) |
| --- | --- | --- | --- |
| Crystal Blue Book Match Marble Slabs | Blue | Polished | 39-80 |
| Beige Color Marble Stone Carvings for House Decoration | Beige | Polished | 50 |
| Turkey Sofita Beige Marble Sculpture For Porject Wall | Beige | Polished | 30 |
| Turkey Baiyulan Marlbe Polished Project Flower Sculpture | White | Polished | 50 |
| Turkey Grey Marble Tiles For Floor | Grey | Polished | 45 |
| Classic Beige Marble Cappucino Slabs | Beige | Polished | 25 |
| Lilac Marble Slab For Porject | Purple | Polished | 35 |
| Hotselling Cheap Price Beige Marble | Beige | Polished | 35 |
| Magnolia Beige Marble Aran White | Beige | Polished | 40 |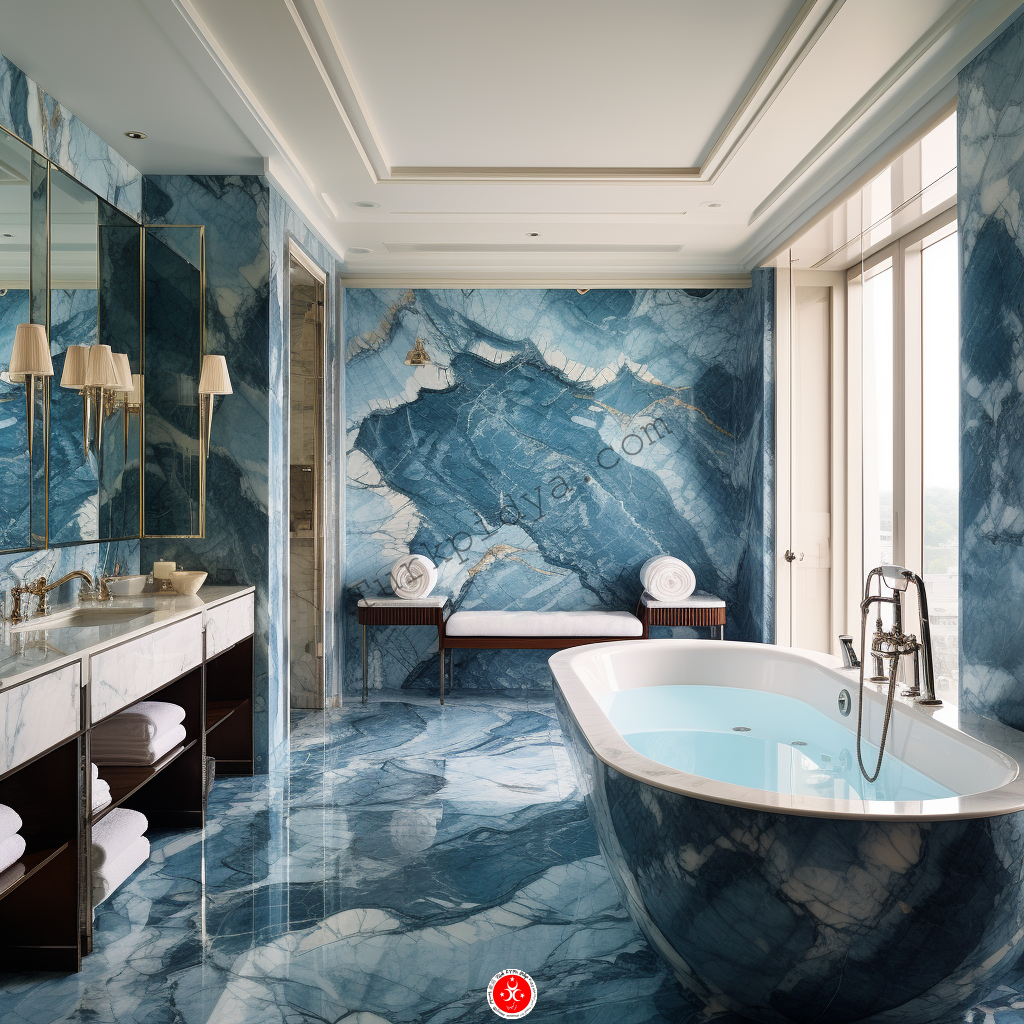 Popular Turkish Marbles
White Marbles
Veined white marble
Crystal white marble
Bursa white marble
Beige Marbles
Calacatta beige marble
Emperador beige marble
Rosalia beige marble
Grey Marbles
Silver grey marble
Zebra grey marble
Dark grey marble
Travertine
Silver travertine
Ivory travertine
Walnut travertine
Best 9 Turkish Marble Companies
Afyon Marble
Afyon Mermer: Turkish Marble Manufacturer Extraordinaire!
With its humble beginnings dating back to 1987, Afyon Mermer has cemented its position as a leading industry player in Turkey's marble sector. ✨
Specializing in quarry ownership and marble manufacturing, Afyon Mermer has earned a stellar reputation for exporting exquisite marbles from the illustrious city of Afyon. ️
From luxurious classic designs to cutting-edge contemporary styles, their vast range of marble offerings is sourced from carefully selected quarries across the country. ️
With Afyon Mermer, you can rest assured that your marble dreams will be impeccably crafted into reality. Discover the beauty and elegance that only the finest Turkish marbles can bring to your projects. ️
The Offered Turkish Marble Types are:
Stingray
Mugla New York
Mugla Lilac
Bursa Beige
Bursa Rose
Mugla White
Dimer Marble
Embarking on its journey in 1986, Dimer Marble swiftly established itself as a leader in the quarrying industry. By 1997, Dimer had successfully expanded its operations, boasting a workforce of 30 dedicated employees, managing two quarries, and operating from a central office.
The year 2000 witnessed a remarkable milestone for Dimer, as its workforce swelled to an impressive 100 individuals at its state-of-the-art factory in Diyarbakir. With an acute focus on excellence, Dimer rapidly increased its quarry count to three while simultaneously diversifying its product line. As a result, the company began producing a stunning array of marble stones in various sizes, captivating markets around the globe.
Today, Dimer Marble stands as a testament to unwavering progress. With a staggering production capacity of 1 million square meters and an extraordinary team of nearly 500 skilled professionals, the company continues to strengthen its foothold among the world's most influential corporations.
Explore Dimer Marble's awe-inspiring journey and witness the resolute spirit that has propelled it towards unparalleled success.
Alpay Mermer
Alpay Marble Mining was founded in 1996 by the late Gökhan Alpay. The company embarked on its journey as a humble quarry operation in the scenic Kavaklıdere region of Muğla. Today, it stands tall with a sprawling 125-hectare quarry area in Muğla, an 80-hectare quarry license in Manisa (currently inactive), and two state-of-the-art factories. ‍♂️✨
Elevating the art of stone excavation, Alpay Marble Mining specializes in the exquisite Muğla White Marble, the poised Muğla Gray Marble, and the timeless Manisa Beige Marble, among other stellar varieties. With offerings ranging from blocks and slabs to expertly crafted cut-to-size marble, their portfolio speaks volumes about their commitment to excellence. ️
Since 2002, Alpay Marble Mining has carved a name for itself by exporting a staggering 95% of its meticulously processed products worldwide. Renowned as a paragon of trust and success in the marble industry, this Turkish gem has left an indelible mark on both domestic and international markets.
Alacakaya
Alacakaya Marble, established in 1984 in Elazig, Turkey, proudly stands as a leading manufacturer and exporter of world-renowned marbles. ️
With a wide range of exquisite marbles, including Elazig Visne – Rosso Levanto and Bottocino Royal, Alacakaya Marble captures the essence of elegance and sophistication.
Boasting an impressive global presence, Alacakaya Marble exports 75% of its production to esteemed markets across the Middle East, Far East, Europe, and America.
Not only committed to delivering excellence in standard measures, but Alacakaya Marble also caters to bespoke demands, ensuring every customer receives tailored satisfaction. ️
Embracing a testament of timeless beauty, Alacakaya Marble continues to leave a lasting impression in the world of marble craftsmanship. ✨
Tumas
Tumas Marble is a famous Turkish marble manufacturer operating from Denizli, with a vast workforce of over a thousand employees. The company administers multiple quarries throughout Turkey. Beginning its journey in 1986, Tumas inaugurated its initial commercial quarry, rapidly expanding its operations to become a renowned leader in the global marble industry.
Arel Stone
Arel Stone, a prominent Turkish natural stones and marbles supplier, proudly hails from the captivating land of Turkey . With an unwavering commitment to international exports, they offer an extensive range of exquisite Turkish marbles, catering to diverse client needs.
From the timeless elegance of Carrara White to the mesmerizing beauty of Calacatta Gold, their collection encompasses a splendid array of options ️.
Situated in the quaint city of Antalya, the Arel Marble company stands as a testament to Turkey's rich heritage of stone craftsmanship, blending tradition with innovation . Experience the essence of architectural magnificence with Arel Stone, fostering a seamless collaboration between nature's bounty and human excellence.
Ece Marble
Ece Marble, a distinguished marble manufacturing company based in Denizli, stands as an epitome of Turkish craftsmanship. With a remarkable portfolio of 24 exquisite marble quarries scattered throughout the country, their pristine marble factory in Denizli further showcases their commitment to excellence. ️✨
Experience the charm of Ece Marble's breathtaking designs, made with great care by talented craftsmen. From the beautiful patterns in their marbles to the captivating elegance they possess, Ece Marble provides a glimpse into the fascinating realm of luxury and refinement.
Experience the pride of Turkey's marble industry with Ece Marble, where tradition, innovation, and artistry intertwine seamlessly.
Tureks
Since its establishment in 1982, Tureks has emerged as a prominent player in Turkey's natural stone sector. With an unwavering commitment to supplying top-notch Turkish marble, travertine, limestone, and onyx, this industry leader has established itself as a trusted global supplier
Powered by cutting-edge technology and an efficient organizational structure, Tureks has remained at the forefront of the natural stone industry.
Putting customers and employees at the heart of its management policy, Tureks ensures unrivaled quality and a wide range of stone varieties for clients worldwide. With an unwavering dedication to excellence, Tureks continues to shape the global landscape of natural stone. ✨ ️
Tureks Marble Production:
Marble Tiles
Marble Mosaics
Marble Slabs
Marble Waterjet Decos
Marble Moldings
Marble Accessories
Marble Patterns
Marble Wall Decos
Marble Pavers
Sirmersan
Sirmersan Marble, a pioneering force in the industry since 1991, epitomizes the remarkable fusion of nature and modern architecture. With an unwavering commitment to infusing life into the essence of nature, this esteemed brand emerges as a universal symbol of excellence. ✨
Harnessing the marriage of cutting-edge technology and artistic finesse, Sirmersan Marble unravels an exquisite tapestry of innovation and aesthetics. Their seasoned team of experts revolutionizes the very fabric of natural stone, bestowing it with newfound meaning and purpose. ️
Embrace the artistry veiled within nature's realm and witness a mesmerizing masterpiece in every corner. Explore Sirmersan Marble's world and indulge in a symphony of elegance, sophistication, and timeless beauty.