Discover the top 8 Sunflower Oil Companies in Turkey, offering premium quality, natural oils. Click to explore!
It can be argued that engaging in the purchase and import of sunflower oil from Turkey presents itself as a lucrative business opportunity. Moreover, it is worth noting that Turkey holds its place amongst the top five global olive oil producers, further emphasizing its significance in the industry.
Introduction to Sunflower Oil Production in Turkey
Sunflower oil is an integral component of Turkish cuisine and culture. But it isn't just the domestic demand that drives sunflower oil production in Turkey—it's the booming international market as well.
The Importance of Sunflower Oil
Sunflower oil is an essential dietary element due to its high Vitamin E content and low saturated fat. It's versatile, being used in baking, frying, and salad dressings. Its nutritional benefits and flexibility in cooking have made it a preferred choice for health-conscious consumers worldwide.
Turkey's Role in Global Sunflower Oil Market
As one of the top sunflower oil producers, Turkey exports this golden elixir to various countries, contributing substantially to the global supply.
Turkey Sunflower Oil Prices
The retail price range of Turkey sunflower oil in July is estimated to be between US$ 0.75 and US$ 1.45 per kilogram or between US$ 0.35 and US$ 0.66 per pound (lb). For the most up-to-date prices of sunflower oil in Turkey.
Wholesale prices
The wholesale price range for sunflower oil originating from Turkey is approximated to be between US$ 0.53 and US$ 1.02 per kilogram, or alternatively, between US$ 0.24 and US$ 0.46 per pound (lb).
Turkish Sunflower Oil Manufacturers
1. Savola Gida (Yudum Sunflower Oil)
Savola Foods Turkey is the reigning protagonist in the domain of edible oils, holding the prestigious titles of leader producer and exporter within the nation's borders. Its unrivaled company shares in export markets have witnessed a triumphant ascent year after year.
Notably, since the illustrious year of 2013, Savola Foods Turkey has been exalted as the numero uno packaged olive oil exporter in the land. The distinguished brands under its esteemed umbrella encompass Egemden, Brillo, Cielo, Afia, Yudum, and Sırma, each known for their exemplary extra virgin, virgin, organic olive oils, sunflower seed oils, corn oils, omega-3 products, and frying oils.
With an ever-expanding export volume since 2005, Savola Foods Turkey boasts an extensive reach, ensuring its delectable offerings grace the markets of over 20 esteemed countries. From the Arabian Gulf states of Saudi Arabia, United Arab Emirates, Kuwait, Bahrain, and Qatar, to the enchanting lands of Japan, China, USA, Canada, and across Europe, including Germany, France, Belgium, The Netherlands, Switzerland, and the United Kingdom, the impeccable quality of Savola Foods Turkey's products is cherished far and wide.
Amongst its esteemed portfolio, Yudum Sunflower Seed Oil reigns supreme, captivating the Turkish market for countless years as the most coveted and preferred product within its category. Synonymous with lightness and hailed for its unparalleled attributes, Yudum Sunflower Seed Oil captivates consumers with an irresistible allure. Offered in a diverse range of sizes, this culinary treasure continues to conquer palates with its exquisite flavor and exceptional quality. ️
2. Zade Yag – Sunflower Seed Oil
Zade: The Reigning Champion of the Turkish Edible Oil Market
Zade, a formidable entity under the prestigious Helvacızade Group, boasts an unrivaled dominance in the realm of edible oils. Emerging from the heartland of Turkey, Zade has unequivocally established itself as the pinnacle of excellence in manufacturing exquisite sunflower oil.
Nestled in the vibrant metropolis of Istanbul, the Helvacızade Group of Companies serves as the nucleus of Zade's extraordinary success. Its cutting-edge Zade & Zade Vital Production and R&D centers, located in Konya, epitomize innovation and excellence in the industry. With a robust network comprising 7 state-of-the-art facilities and a highly skilled workforce of 300, the Helvacızade Group stands tall among Turkey's most illustrious industrial establishments.
However, Zade's grandeur transcends geographical boundaries, permeating the global marketplace. Its distinguished products find their way to over 85 countries across 5 continents, captivating discerning palates far and wide. Unsurpassed in its commitment to quality, the Helvacızade Group sets an unprecedented benchmark, being the sole producer in the industry to hold an astonishing 19 quality and system certification certificates.
Zade's indomitable spirit of excellence and unwavering dedication to customer satisfaction have solidified its undisputed reign in the culinary landscape. As the culinary world evolves, Zade remains steadfast in its pursuit of refinement, offering a sublime gastronomic experience that tantalizes taste buds and accentuates the artistry of cuisine.
3. Biryag – Trakya Birlik Sunflower Oil
Trakya Birlik, a prominent corporation comprising 40,000 co-operative shareholders, stands tall as a monumental force in the edible oil manufacturing sector within Turkey.
With a portfolio encompassing esteemed brands such as Biryag and Biroz, Trakya Birlik serves as a leading producer of sunflower oil, earning the trust and admiration of consumers across the nation.
Through their unwavering commitment to excellence, Trakya Birlik emerges as a formidable player in the industry, consistently procuring a staggering 30-50% of Turkey's total sunflower seed yield from local farmers.
Undeniably, Trakya Birlik's resolute dedication to quality and sustainable practices firmly establish it as a frontrunner and potential vanguard among Turkey's sunflower oil manufacturers. ✨
4. Aymar
Aymar, a famous Turkish brand and manufacturer, offers a diverse range of premium sunflower oils. With their headquarters in Istanbul and a cutting-edge factory in Corlu/Tekirdag, Aymar is committed to delivering exceptional quality to customers.
Choose from Aymar's selection of sunflower oils, available in PET bottles ranging from 0.5 to 10 Liters, or opt for their Tin Containers in sizes from 5 to 18 Liters. Indulge in the excellence of Aymar and elevate your culinary experiences! ✨ ️
5. Orkide Oil – Kucukbay A.S.
In the vast sunflower fields that stretch across fertile plains, a story of success blooms; It is the tale of Orkide, a leading brand in the sunflower oil industry. Since its establishment in 1979, Orkide has been passionately crafting a range of top-quality edible oils, capturing the hearts of households worldwide.
Nestled in the enchanting city of Izmir, Orkide's journey began with a vision to deliver health and safety straight to your kitchens. Proudly sourcing sunflower oil from the bountiful fields of Marmara, as well as the finest olive oil from the groves of the Aegean and Marmara, Orkide has truly revolutionized the culinary scene. ️
With their commitment to excellence and unwavering dedication, this dynamic brand has expanded their offering to include an array of modern margarines and vegetable oils, elevating every gastronomic experience.
✨ Embrace the radiance of Orkide and discover a world of culinary delight as you infuse your meals with their premium edible oils. ✨ Let the golden sunflower fields and the lush olive groves transport you to a realm of delectable flavors, where every bite becomes a celebration.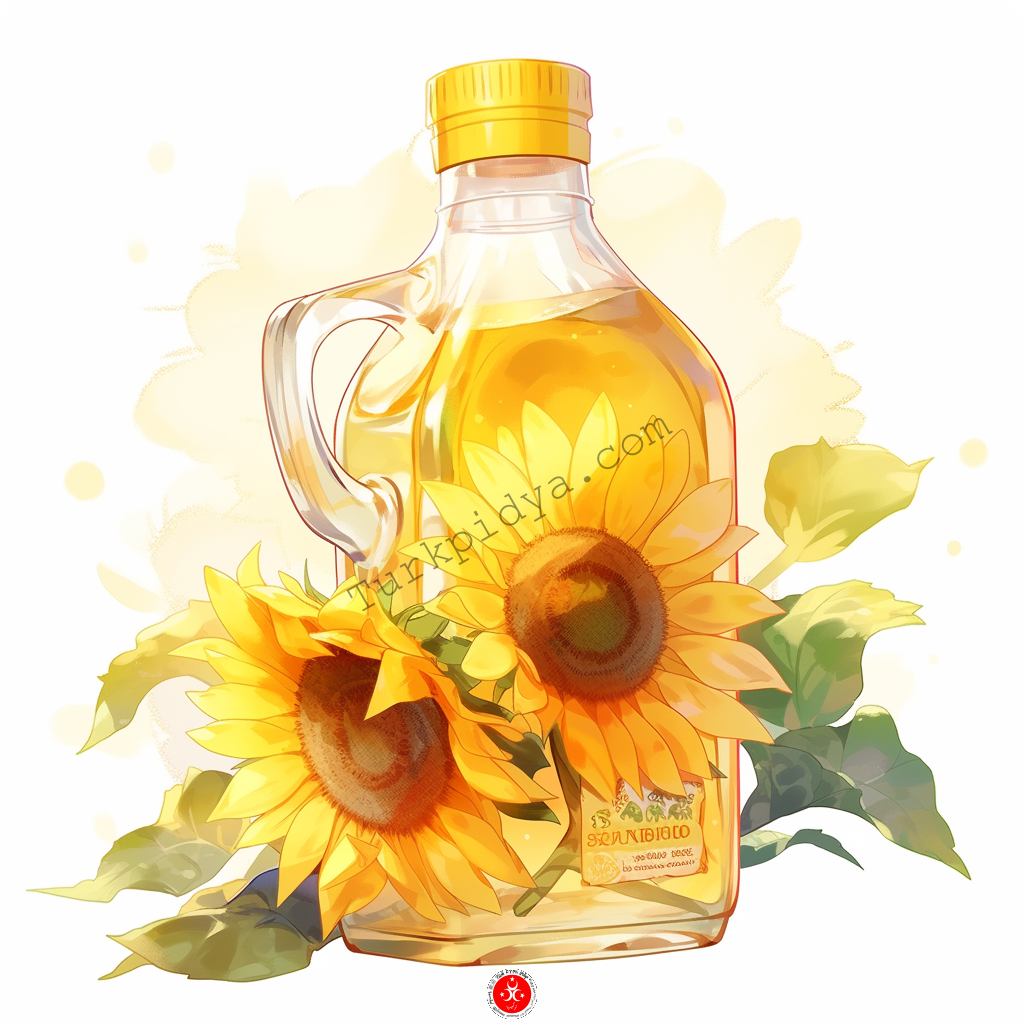 6. Orucoglu Oil
Orucoglu Oil: A Progressive Powerhouse in the Vegetable Oil Manufacturing Industry!
In the realm of vegetable oil manufacturing, few names command the stature and prowess that Orucoglu Oil holds. Founded by the visionary Oruc family in 1968 with a modest capacity of 6 tons per day, this stalwart enterprise has manifestly transformed into an integrated and illustrious organization without equal.
✨ Born from dedication and propelled by ambition, Orucoglu Oil stands tall today, boasting an awe-inspiring capacity of 1000 tons per day for oilseed processing, 300 tons per day for refined oil manufacturing, and onward to producing 600 tons per day of bagasse. With unwavering commitment, they have earned their position as a vanguard in the industry.
With an inexorable pursuit of quality, innovation, and sustainability as its guiding principles, Orucoglu Oil has mastered the art of
exceptional production. This trailblazing enterprise sets new industry benchmarks, inspiring others to follow suit.
Harnessing its rich heritage and unparalleled expertise, Orucoglu Oil continues to fuel various sectors with the highest-grade vegetable oils, winning the hearts and trust of consumers across the globe. ✅ When it comes to oil-related needs, embrace the difference that decades of passion and dedication make – choose Orucoglu Oil. ️
7. Turna Oil – Sayinlar Food
Turna Oil, established in 1983, stands as a paradigm of excellence within the sunflower oil and vegetable oils industry in Turkey. With its roots deeply embedded in Gaziantep, this pioneering brand boasts a state-of-the-art manufacturing facility, boasting an impressive daily production capacity of 300 Tons. ✨ Embracing innovation and quality, Turna Oil continues to flourish, setting new standards in the market.
The factory is situated in Gaziantep, Turkey, where it operates with a daily production capacity of 300 tons.
8. Unat Oil
Unat oil company, a prominent player in Turkey's vegetable oil industry, proudly presents its Inci brand. With vast experience and a focus on quality, Unat oil has earned its place among the top manufacturers in the country. ✨
Spanning over 60,000 m2, Unat oil boasts a remarkable daily production capacity of 500 tons of liquid oil, complemented by 200 tons of margarine processing.
Joining the league of Turkey's Top 500 companies, Unat oil continues to bring the goodness of sunflower oil to households across the nation.