LC Waikiki Modest is one of the best choices when it comes to buying stylish modest clothes online.
LC Waikiki, a well-known name in the fashion industry, has been making waves in the modest fashion scene. This Turkish retail company is not just a brand, but a fashion destination that has been serving customers since 1988.
Overview of LC Waikiki as a fashion brand
LC Waikiki, operates in 47 countries with over 1000 stores worldwide. The brand's philosophy of "Everyone deserves to dress well" enables them to offer quality clothing at affordable prices. They cater to all ages and sizes, ensuring inclusivity and diversity in their product range.
Introduction to the concept of modest fashion
Modest fashion is about more than just clothing; it's a lifestyle choice that respects personal beliefs and values. It is a growing trend worldwide, with brands like LC Waikiki leading the way. Their Modest collection offers stylish and comfortable clothing that aligns with the principles of modesty.
From hijabs and abayas to tunics and maxi dresses, the collection offers a wide variety of options.
Here's a quick overview:
| LC Waikiki | Description |
| --- | --- |
| As a Fashion Brand | LC Waikiki began in France, expanded to Turkey, and now operates worldwide with over 1000 stores. They offer quality, affordable clothing for all ages and sizes. |
| Modest Collection | Their Modest collection respects personal beliefs and values, offering stylish and comfortable clothing that aligns with the principles of modesty. |
LC Waikiki Modest Collection
LC Waikiki, a famous Turkish retail company, has been making waves in the fashion industry for its dedication to providing affordable, high-quality, and stylish clothing. One of its standout collections is the Modest Collection, designed for those who prefer a more conservative style without compromising on fashion.
Overview of LC Waikiki Modest collection
The Modest Collection by LC Waikiki is a beautiful blend of tradition and modernity. The collection aims to cater to the needs of women who desire modest wear that is both stylish and comfortable. The collection features an array of clothing items, from casual wear to formal attire, ensuring there's something for every occasion.
Key features and designs of the collection
Design: The Modest Collection boasts a variety of designs that beautifully incorporate patterns, colors, and fabrics. Whether it's floral prints for a casual day out or solid colors for a formal event, the collection has it all.
Versatility: The collection offers versatility with its wide range of clothing items. From tunics and blouses to long dresses and skirts, there's something for everyone.
Quality: LC Waikiki ensures the use of high-quality materials in their products. This commitment to quality ensures that the clothes are not only stylish but also durable and comfortable.
Affordability: Despite the high quality and fashionable designs, LC Waikiki maintains its commitment to affordability, making the Modest Collection accessible to all.
In conclusion, LC Waikiki's Modest Collection is a perfect blend of style, comfort, quality, and affordability. It's a testament to the brand's commitment to catering to the diverse needs of its customers.
LC Waikiki Modest Women's Clothing
LC Waikiki, a renowned Turkish retail company, is making waves in the fashion industry with its extensive collection of modest women's clothing. The brand is known for its commitment to providing high-quality, stylish, and affordable clothing that respects and embraces cultural diversity.
Various types of women's modest clothing offered by LC Waikiki
The brand offers a wide range of modest clothing options that cater to the diverse needs of women worldwide. From stylish hijabs and tunics to elegant abayas and long dresses, LC Waikiki ensures that every woman finds something that suits her unique style and taste.
Styles, trends, and options available in the collection
LC Waikiki's modest women's clothing line is not just about covering up; it's about making a fashion statement. The brand follows the latest trends while respecting cultural values. The collection features vibrant colors, intricate patterns, and various styles from casual to formal.
Moreover, the brand offers a variety of sizes, ensuring inclusivity for all body types. Whether you prefer minimalist designs or bold patterns, LC Waikiki has something for everyone.
In conclusion, LC Waikiki's modest women's clothing line is an excellent choice for those seeking fashionable yet respectful attire. With its wide range of styles, trends, and options, the brand ensures that every woman can express her individuality while adhering to her cultural values.
Here is a quick overview of what LC Waikiki offers:
| Clothing Type | Description |
| --- | --- |
| Hijabs | Available in various colors and patterns |
| Tunics | Offered in different styles from casual to formal |
| Abayas | Elegant designs suitable for special occasions |
| Long Dresses | Stylish options for everyday wear |
How to Buy Modest Fashion Online from LC Waikiki
LC Waikiki has made modest fashion more accessible by launching an affordable collection designed specifically with coverage and style in mind. If you love the looks but don't live near a store, you can easily shop the LC Waikiki modest collection online.
Browsing the Modest Fashion Selection
Go to LCW Modest to view the full modest wear line for women. You can filter by clothing category like dresses, tops or pants to narrow down the options. The website shows photos of each item on a model so you can see how the silhouettes and lengths flatter.
Take time browsing to get a feel for LC Waikiki's modest styles. Look through the images and product descriptions to understand the unique features like higher necklines, layered looks and breathable fabrics that make this collection ideal for modest dressing.
Tips for Online Modest Shopping
Focus on details: Look closely at necklines, sleeve length, hem length and fit. Measure your body and compare to size charts.
Ask about fabrics: If fabric content isn't clear, contact customer service to check if the material is opaque, lightweight, etc.
Read reviews: Check both product reviews and brand reviews to learn about quality, fit, and satisfaction.
Purchase a few options: Order a couple sizes or styles to determine what works best for you. Returns are free.
Completing Your Purchase
When you're ready to buy, simply add your selections to your bag and proceed through checkout. LC Waikiki's website is secure and you can pay with Visa, Mastercard, American Express and other major methods.
Shipping fees are calculated at checkout based on your location. Your items will be carefully packed and shipped via a tracked courier service. LC Waikiki provides easy returns if you are not fully satisfied.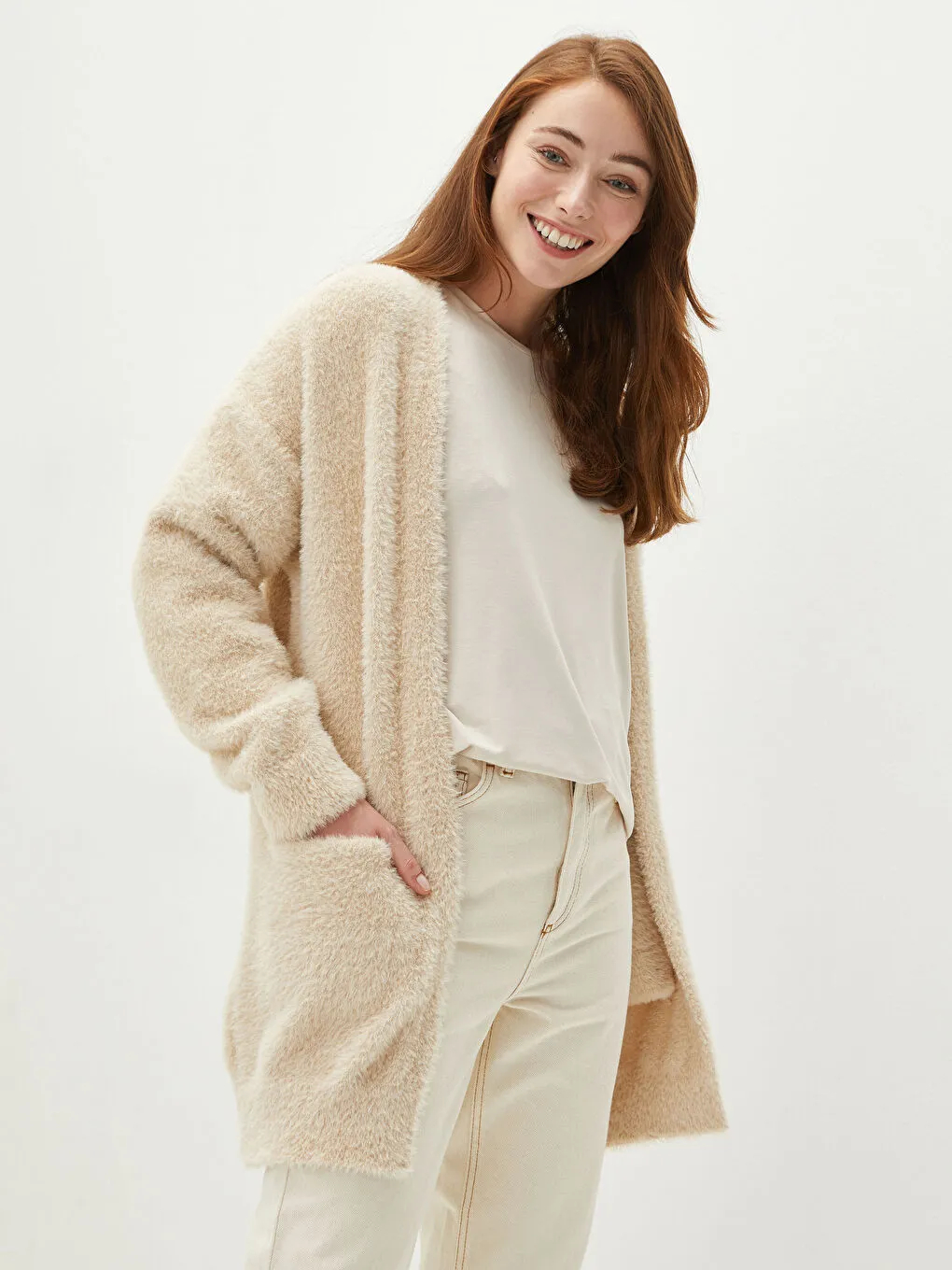 LC Waikiki Modest Stores
You can find LC Waikiki Modest in most LC Waikiki stores in Turkey and other countries, as most stores have a section for elegant modest clothing.
Prices Of LC Waikiki Modest clothing
In the following table you can see an example of some clothes from LC Waikiki Modest collection and the prices in Turkish lira and in US dollar according to the exchange rate of 1 USD = 27 Turkish Lira.
Product NamePrice (TRY)Price (USD)Boat Neck Long Sleeve Women's Knit Tunic299,99 TL$11.11Boat Neck Long Sleeve Women's Knit Tunic299,99 TL$11.11Round Neck Short Sleeve Oversized Cotton Women's Tunic119,99 TL$4.44Boat Neck Long Sleeve Women's Knit Tunic299,99 TL$11.11Boat Neck Long Sleeve Women's Knit Tunic399,99 TL$14.81Boat Neck Long Sleeve Women's Knit Tunic299,99 TL$11.11Crew Neck Embroidered Long Sleeve Women's Tunic329,99 TL$12.22Round Neck Short Sleeve Oversized Cotton Women's Tunic119,99 TL$4.44Boat Neck Long Sleeve Women's Knit Tunic299,99 TL$11.11V-Neck Long Sleeve Women's Knit Cardigan599,99 TL$22.22Boat Neck Long Sleeve Women's Knit Tunic299,99 TL$11.11Round Neck Long Sleeve Women's Tunic249,99 TL$9.26Boat Neck Long Sleeve Women's Knit Tunic399,99 TL$14.81Hooded Plain Chest Detail Women's Puffer Vest699,99 TL$25.93Standard Fit Chest Detail Wide Leg Rodeo Women's Jean Pants289,99 TL$10.74Shirt Collar Plain Long Sleeve Thin Women's Coat649,99 TL$24.07Crew Neck Long Sleeve Women's Knit Tunic299,99 TL$11.11Boat Neck Long Sleeve Women's Knit Tunic299,99 TL$11.11Round Neck Long Sleeve Women's Tunic249,99 TL$9.26Fur Hood Plain Long Sleeve Thick Women's Parka1.299,99 TL$48.15